And only about 375 of them are mine... pretty good.
In celebration of this milestone, Please enjoy these photos.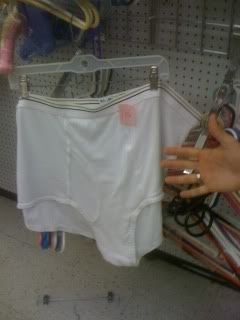 A pair of giant thrift store underwear. The hand is an adult male hand, placed there for size comparison. Price? $1.48
A woman waiting for the train with her dog. Dogs are not allowed on trains.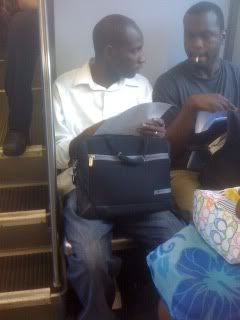 This guy held that cigarette butt in his mouth for the entire time he was on the train. There are what, 2 drags left? Throw it out man.
My hipster riding gloves. I think they are cool, but deep down inside I know they are very nerdy.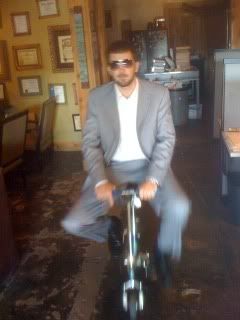 My brother on my clown bike.